David Cameron said his own intervention in Luis Suarez's 10 match ban for biting an opponent was merely that of a "concerned father" and added that the player's punishment was a matter for the Football Association.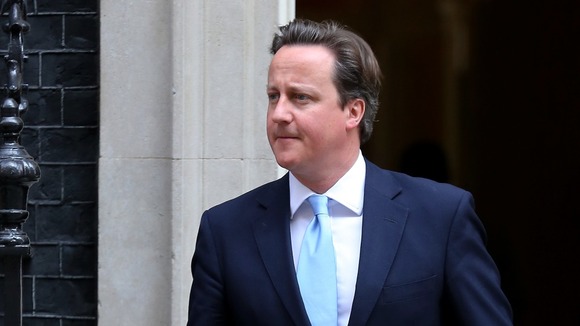 The Prime Minister said earlier this week: "I think it would be very understandable if (the panel) took into account the fact that high-profile players are often role models."
The FA stated the standard three-match ban for violent conduct was "clearly insufficient" in Suarez's case when announcing he had been charged.
Liverpool manager Brendan Rodgers claimed that that remarks from both Cameron and the FAhad affected the impartiality of the independent panel hearing his case.
Mr Cameron told BBC Radio Five Live this morning: "I made my own views clear just as a dad watching the game. I've got a seven-year-old son who just loves watching football and when players behave like this it just sets the most appalling example to young people in our country."
Pressed on whether a 10-match ban was appropriate for the offence, he added: "That's up to the FA, it's not my decision."
Read: Brendan Rodgers 'very shocked and bitterly disappointed' over ban