Britain's bee population is under threat from the weather and the use of some pesticides, according to campaigners.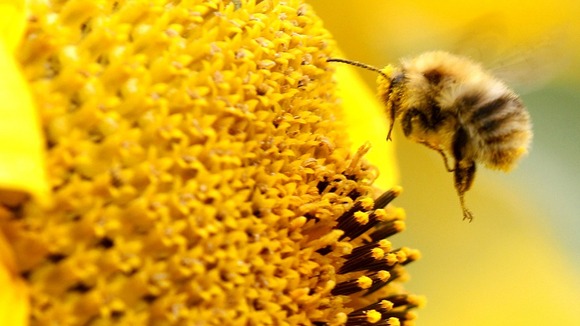 British bee farmers say numbers within some colonies have slumped by as much as 50% because of the long winter and last summer's wet weather.
The implications could be felt in homes across the country, not just on the price of honey but because and around a third of what we eat is pollinated.