Liverpool striker Luis Suarez has released a statement explaining why he did not appeal against the 10 match ban handed to him by the Football Association.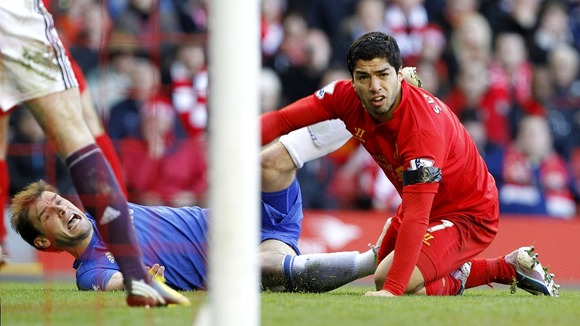 Luis Suarez said: "I would like to explain to everybody that I decided to accept the ban because whilst 10 games is clearly greater than those bans given in past cases where players have been seriously injured, I acknowledge that my actions were not acceptable."
"I do not want to give the wrong impression to people by making an appeal.
"I really want to learn from what has happened in the last 2.5 years, many things have been said and written about me, I just tried to do my best on the field. I hope to come back early to play."