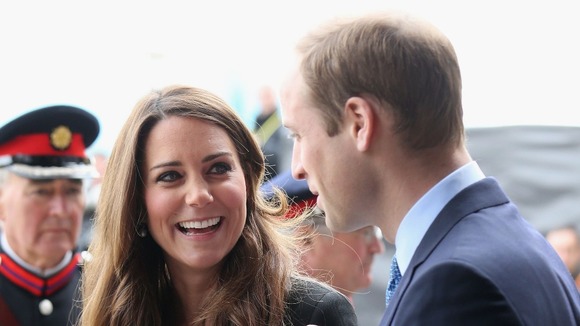 The Duke and Duchess of Cambridge are today visiting the new Warner Bros. Studio in Leavesden, Hertfordshire.
Futuristic vehicles from the Dark Knight Batman trilogy, made by Warner Bros, were the first items on display including the Tumbler - the Batmobile, and his bike the Batpod.
William joked with staff at Warner Bros., saying: "I haven't told Harry that Harry Potter is actually fictional."
The Duke also praised Britain's "capacity to produce brilliant works" in cinema, and said that the country's capacity for talent was not a thing of the past.