Anti-war protesters are set to gather outside an RAF base today to voice their opposition to the UK's use of armed drones in Afghanistan.
Members of the Stop The War Coalition, CND, The Drone Campaign Network and War on Want will march from Lincoln to nearby RAF Waddington.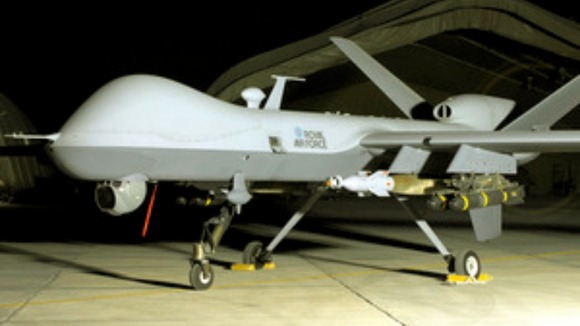 The RAF began remotely operating its Reaper unmanned aerial vehicles deployed to Afghanistan from the Lincolnshire airbase earlier this week.
In a statement, the RAF said it had started supporting the International Security Assistance Force and Afghan ground troops with "armed intelligence and surveillance missions" remotely piloted from RAF Waddington.
The aircraft were previously operated from a United States Air Force base in Nevada.