The Prime Minister has urged Welsh Conservatives to fight a "battle of ideas' in the run up to the next General Election.
Speaking at the Welsh Conservatives Autumn Conference in Swansea, he said: "We have come to office at a crossroads moment - for Wales and the whole of the United Kingdom.
"It's a moment to do or decline; to sink or swim", he added.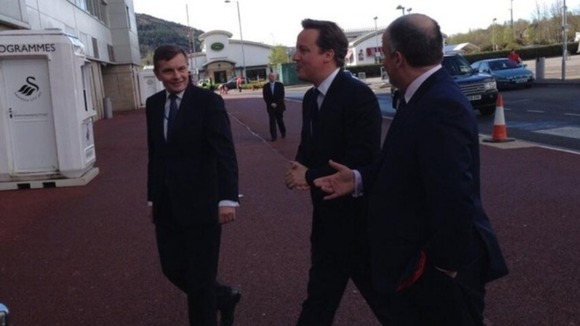 Mr Cameron also said that British enterprise needs to up its game in the face of "great global race" that is under way.
"Our country will either be a success story or an also-ran.
"Let's remember who and what we're fighting for. For all those people who dream of a better future and who are prepared to work for it."