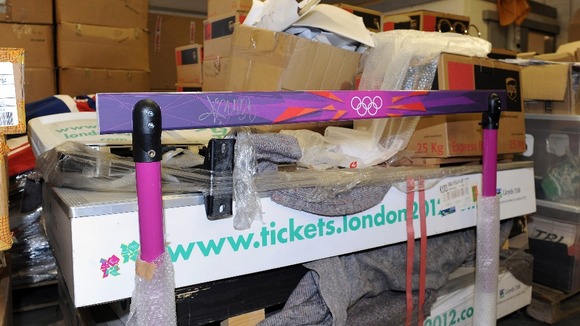 Hundreds of items used during the London 2012 Games are going on sale today, including props from the opening and closing ceremonies and sports equipment.
The sale and auction is taking place this weekend at the Ricoh Arena, which hosted some Olympic events.
The sale takes place between 10am and 6pm today and on Sunday 28 April. The auction of 80 Games and memorabilia items takes place at 11.30am today.
Visit the London 2012 memorabilia website to view the items up for grabs.
Read: Mo Farah's 'very special' return to Olympic Stadium