A hospital treating seven of the women injured in a fatal minibus crash on the M62, has said they are now all in a stable condition.
A spokesman for Leeds General Infirmary said one woman was still in intensive care following the crash on Friday. Another woman is being treated in the hospital's high dependency unit, while a further five are on a major trauma ward.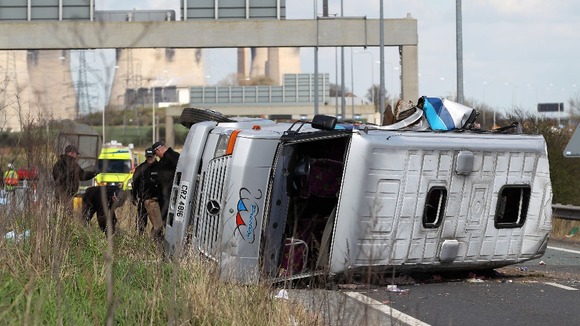 They were among a group of more than 20 women who were ontheir way from West Yorkshire to a hen party in Liverpool, when their minibuscollided with a lorry on the M62. Bethany Jones, 18, was killed.