The alleged gunman who shot two police officers and a passerby outside the Italian Prime Minister's Office told investigators he acted out of anger with politicians, Reuters reported, citing a prosecutor working on the case.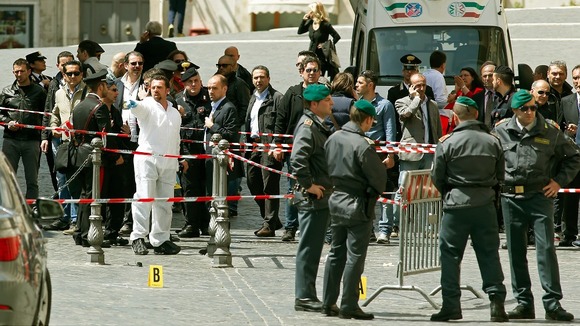 "His intention was to strike politicians", deputy Rome prosecutor Pierfilippo Laviani said after the incident, which took place as the new government of Prime Minister Enrico Letta was being sworn in at the nearby presidential palace.
The shooter, identified by police as 49-year-old Luigi Preiti, an unemployed man from the southern region of Calabria, has been arrested.