Italy's new Prime Minister Enrico Letta has been sworn in, bringing to an end two months of political stalemate since the general election.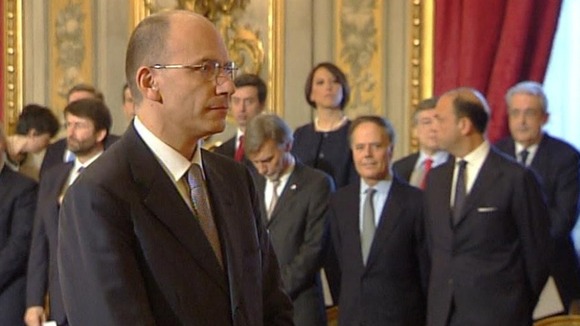 The coalition government brings together Mr Letta's Democratic Party and former prime minister Silvio Berlusconi's People of Freedom party.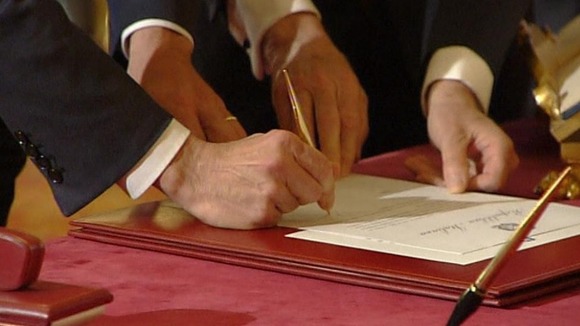 Outside the Prime Minister's office, two police officers were injured after a man opened fire.