Two Italian police officers have been shot and wounded outside the prime minister's office in Rome.
The shooting occurred at the same as Prime Minister Enrico Letta's new government was being sworn in just a mile away.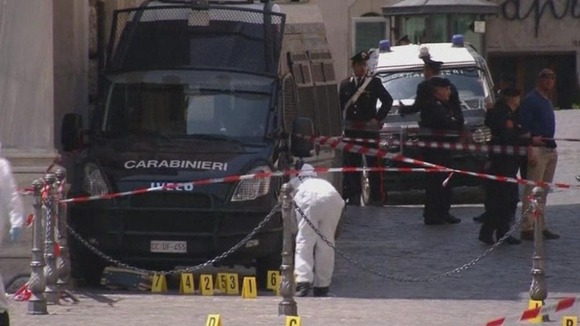 Mr Letta later described the incident as a "tragic gesture" of an unemployed man.