Clegg accuses Cameron of lurching 'to the right'
Deputy Prime Minister Nick Clegg has accused David Cameron of lurching "to the right" and challenged the Liberal Democrats to "reclaim the space" in the centre ground of British politics.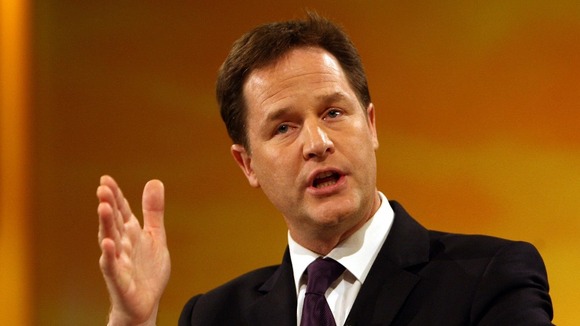 He said that the "detoxified" Conservative Party arrived "hugging hoodies and frolicking with huskies" but were now retreating back to the right in a bid to appease the party's "base".
In an article entitled 'The Labour and Tory exodus' published for the Liberal Democrat Voice blog, Mr Clegg claimed that Ed Miliband was "pulling his party to the left" leaving Labour as a "party of protest".
The Liberal Democrat leader challenged his party to be a "reassuring voice" during tough economic times.