Three climbers claim they were punched and kicked by Sherpa guides following a disagreement as they scaled Mount Everest.
Jonathan Griffith, Ueli Steck and Simone Moro allege the high altitude guides became aggressive after they were forced to step over the guides' fixing ropes.
The Sherpas claimed the climbers had kicked ice down onto them, injuring a guide, and a tussle broke out before the group made their way back to Camp 2.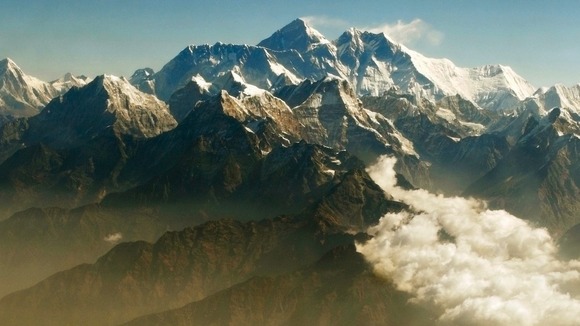 The climbers claim around 100 Sherpa guides then grouped together and became "instantly aggressive", punching, kicking and throwing stones at them before they were saved by a group of "brave and selfless" Westerners on the mountain.
They said in a statement they "don't believe that their actions were the reasons behind such a mass attack".
"They believe that the reaction was from a far more deep rooted and long-term problem, which is the way that Nepalis feel treated by Westerners on the mountain and this was a uprising against that", the statement said.
"There is no reason to instigate vigilante rule and to try and kill three visiting climbers", it added.
The climbers also said they are "completely independent" and "not part of any commercial expedition".