To say that Nelson Mandela looked alert or robust would be an overstatement. But "healthy ... considering" isn't a bad assessment, given that the man the world most admires is almost 95 years old and has just recovered from pneumonia.
Six members of the ruling ANC's top brass went to see him this morning, accompanied by a camera from state television.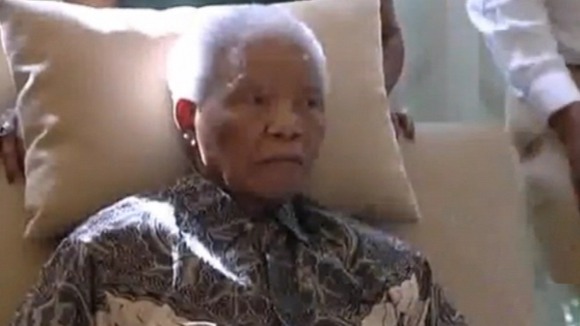 "They found President Mandela in good shape and in good spirits", a party official said.
Many South Africans will be cheered by the sight of Mr Mandela sitting upright, at home and apparently comfortable.
But some will find the video to be an uncomfortable watch and will wonder whether he might have less to gain from this meeting than his visitors do.