Nigel Farage: There is nothing in UKIP that is racist
UKIP leader Nigel Farage has denied his party is racist after he came under attack from Conservative minister Ken Clarke over the weekend.
Speaking to Daybreak he said: "Ken Clarke and others have decided that rather than going for the ball, they're going to attack the player, and that's exactly what this is about.
Watch: Clegg: Conservatives can't be relied upon on their own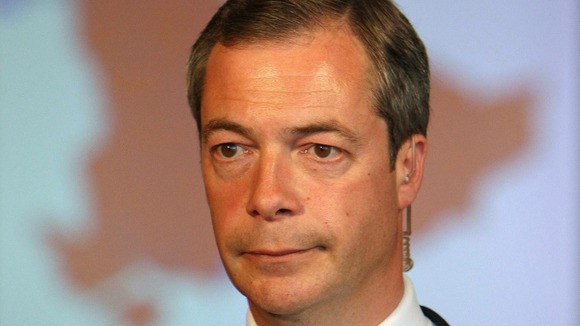 "They know that the British public are genuinely concerned about opening up the door to Romania and Bulgaria next year, they are concerned because we have a million youngsters unemployed, we have wages being driven down and I'm afraid a crime wave in London, being caused by Romanians already.
"I know these are tough subjects to talk about but all we're doing is talking the truth, there is nothing in UKIP that is racist in anyway at all."