An eyewitness has described her shock after the an explosion at a building in the Czech capital of Prague.
Venceslava Sehnotkova told Reuters: "I was sitting quietly in my flat, making coffee. Then there was an incredible explosion. I thought the building would collapse. I looked out the window, and there was only dust everywhere".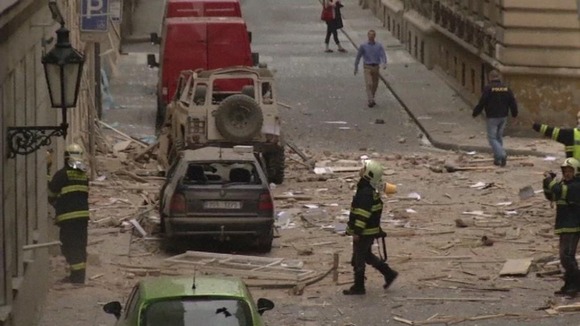 Up to 40 people are believed to have been injured in the blast which is suspected to have been caused by gas, a police spokesman has said.
Emergency services are searching the building - which belongs to the Czech Air Navigation Services company - for people who may have been trapped.