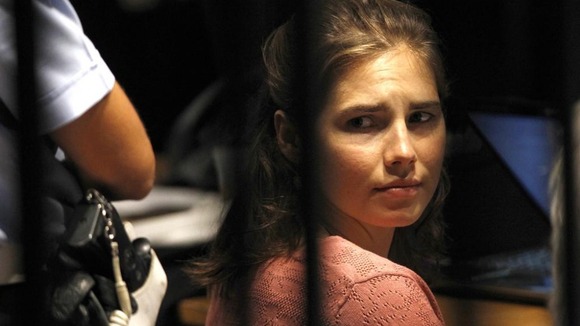 Amanda Knox has claimed that what happened to her when she went on trial for the murder of British student Meredith Kercher in Italy could have happened to anyone.
In an interview on American TV, Miss Knox, who once more faces claims that she was involved in the killing in Perugia, said she wants the truth to come out and for her to be "reconsidered as a person".
"What happened to me was surreal but it could have happened to anyone," she said.
Asked about what it was like to be called a "she-devil with an angel face" and "sphinx of Perugia" after being accused of Miss Kercher's murder, Miss Knox told ABC's Diane Sawyer:
"They're wrong. I was in the courtroom when they were calling me a devil. I mean it's one thing to be called certain things in the media and then it's another thing to be sitting in a courtroom fighting for your life when people are calling you a devil.
"For all intents and purposes I was a murderer, whether I was or not. And I had to live with the idea that that would be my life."
The full interview is due to be broadcast tonight, while Miss Knox's book Waiting To Be Heard is published in the United States today.