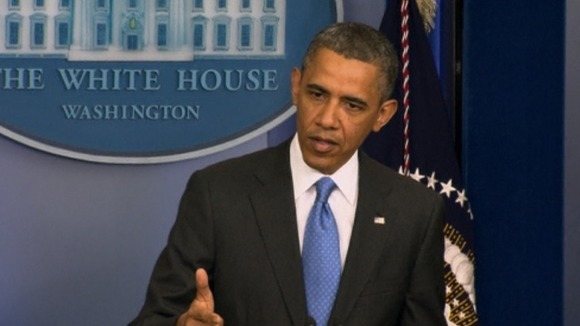 President Obama has again warned that the use of chemical weapons in Syria would be a "game changer".
He said the US now had evidence that chemical weapons were used inside of Syria, but those responsible had not yet been identified.
He said the US needed to establish the facts before taking additional action.
He added that the Pentagon has been asked for range of options if it was proved that Bashar Al-Assad had used chemical weapons.