Sheikh Khalifa Bin Zayed Al Nahyan is the second president of the United Arab Emirates and the 16th ruler of the largest Emirate of Abu Dhabi. He succeeded his father to the position in November 2004.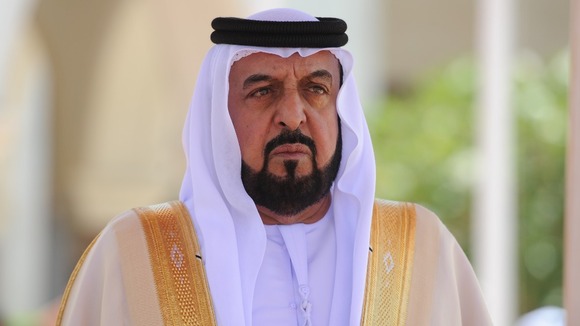 The Sheikh is married with two sons and six daughters; he also has a number of grandchildren.
According to his foundation's website, he is an expert in eagle hunting and a keen football fan, although it doesn't specify which team he follows.
He welcomed the Queen and Duke of Edinburgh to his palace in November 2010 during their tour of the Middle East.