During the three-week trial, the jury heard that Melanie Smith had a "propensity" to threaten people by saying she would burn their houses down "with their children inside" and made a string of threats to Lee-Anna Shiers in the weeks before the fire.
The court heard Smith had become increasingly angry with Ms Shiers, accusing the young mother of being a noisy and untidy neighbour, and had complained to others about the pushchair being left in the hallway.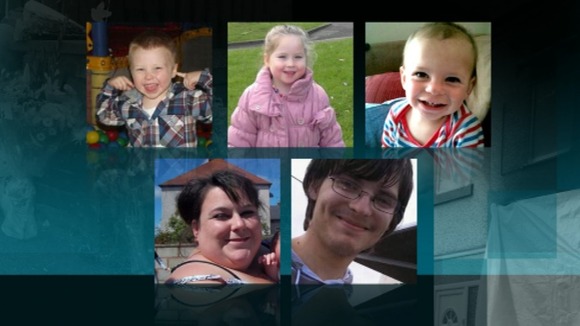 Ian Murphy QC, for the prosecution, told the jury that Smith was drunk and started the fire "in a rage" after hearing Ms Shiers and Mr Timbrell having sex upstairs.
The court was played a harrowing 999 call in which Mr Timbrell shouted, "Oh my God, oh my God, we're going to die".
The jury was told that Mr Timbrell later told paramedics that "it was arson" and "it was Mel from downstairs" after he said he heard her shouting through the letterbox that she was going to burn the house down.