All children aged two to 17 are to be given the flu vaccination through a nasal spray, the Health Department announced today.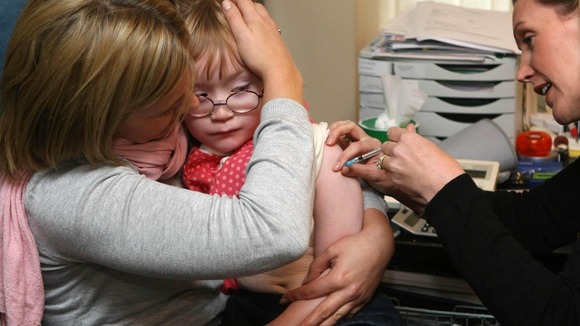 The programme was supposed to be rolled out throughout 2014 but experts today said that two-year-olds will be offered the spray from September this year.
The UK will become the first country to offer the flu vaccine to healthy children free of charge.
Healthy children are among those who are least likely to develop complications from being infected by flu, but their close contact with each other means they are more likely to transmit the virus to one another and other vulnerable people.