A search of a car that was impounded after two members of a conspiracy to attack an EDL rally in West Yorkshire were pulled over, found an arsenal of weapons.
Two shotguns, swords, knives, a nail bomb containing 458 pieces of shrapnel, and a partially assembled pipe bomb were discovered.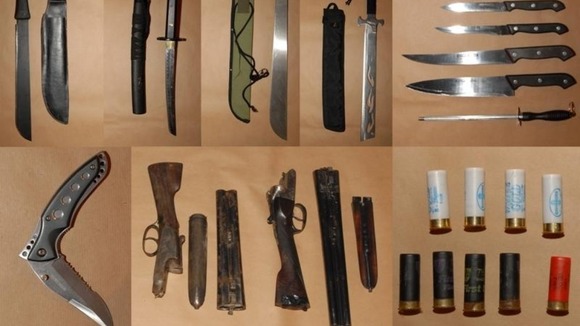 The nail bomb was an 18-inch (46cm) long rocket which had been stuffed with shrapnel and was to be powered by explosives taken from at least two large fireworks.