The three soldiers killed on patrol in Helmand Province were understood to have been travelling in a heavily armoured Mastiff vehicle when it was hit by a roadside bomb.
The tank, which is strengthened by heavy grids which cause anti-tank weapons to detonate further from the body of the vehicle, was deployed in 1999 to combat the threat of IEDs (improvised explosive devices).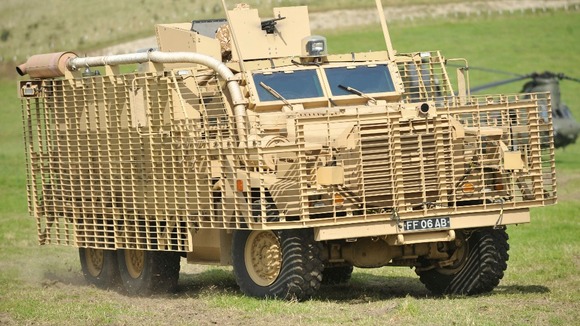 No troops had died in the vehicle prior to the deadly attack on The Royal Highland Fusiliers, 2nd Battalion The Royal Regiment of Scotland.
Former Army chief of staff Lord Dannatt told Radio 4's Today programme: "The Taliban have found a way of countering the protective qualities and characteristics of the Mastiff."
He said he understood the IED "may well have physically lifted up the vehicle and possibly even turned it over."