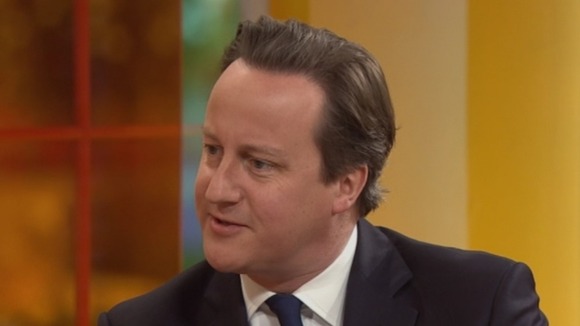 The Prime Minister dodged questions about UKIP during an interview with ITV's Daybreak after a ComRes Poll for The Coalition for Marriage suggested that the party could win a staggering 22% of the vote in the local elections.
Read: UKIP surge to 22% of vote in latest ComRes Poll
Asked about the rival party, David Cameron said: "What I'm doing is talking about what the Conservatives offer at the local elections and in the end it's people who will go and vote and people who will choose.
"With a day to go I think it's important to talk about what the choice is at this election and most people sitting at home face a choice between the Conservatives running the local council or Labour running the local council."