The three British soldiers killed in a roadside bomb attack were travelling in a Mastiff armoured vehicle when it hit an improvised explosive device (IED) on a routine patrol in Nahr-e Saraj, Helmand Province, yesterday.
Corporal William Thomas Savage, Fusilier Samuel Flint and Private Robert Murray Hetherington were airlifted to the military hospital at Camp Bastion where it was confirmed that they had been killed in action, the Ministry of Defence said.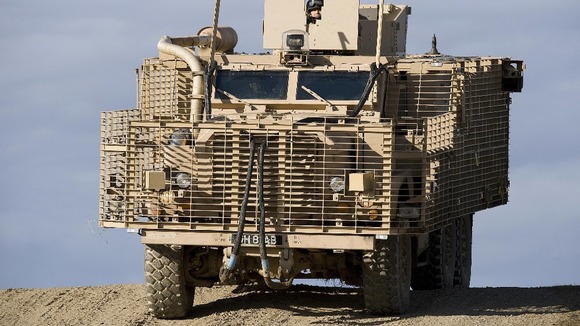 They were part of a patrol travelling along Route 611 between Forward Operating Base Ouellette and Patrol Base Lashkar Gah Durai in Nahr-e-Saraj.
Six other soldiers were injured in the blast. It is not yet known how bad their injuries were.
It is understood the explosion was caused by a particularly large bomb and officials are looking into whether insurgents are designing bigger bombs aimed at piercing the Mastiff's heavy armour.
It is unclear whether the bomb penetrated the 23-tonne vehicle or lifted it off the road and turned it over, but it is the first time troops inside a Mastiff have been killed by an IED attack.