Benedict XVI came home to the Vatican today for the first time since he resigned, beginning an unprecedented era of having a retired pontiff living alongside a reigning one.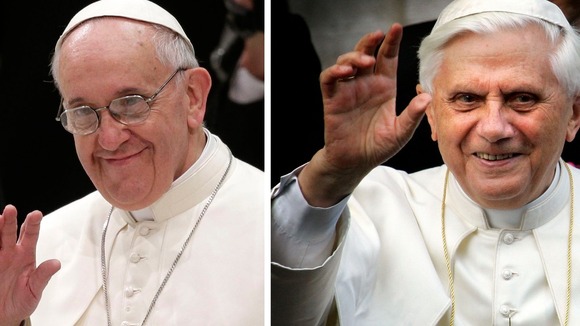 The Vatican said Benedict, 86, was pleased to be back and that he would "dedicate himself to the service of the church with prayer."
Francis, the statement said, welcomed him with "brotherly cordiality."
Unlike the live, door-to-door Vatican-provided television coverage that accompanied Benedict's emotional farewell in February, the Vatican provided no television images of his return.