A fierce wildfire continues to rage along the California coast northwest of Los Angeles, threatening around 4,000 homes and a military base.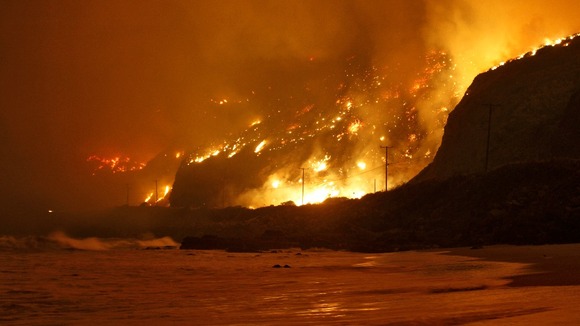 More than 900 firefighters have managed to contain around 10 percent of the inferno, which has scorched some 10,000 acres (4,047 hectares) of brush since it began yesterday morning.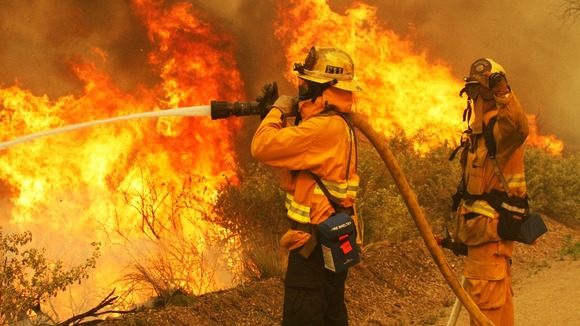 Fire officials at the Ventura County Fire Department said 15 homes have been damaged so far, though no residential structures were destroyed and no injuries have been reported.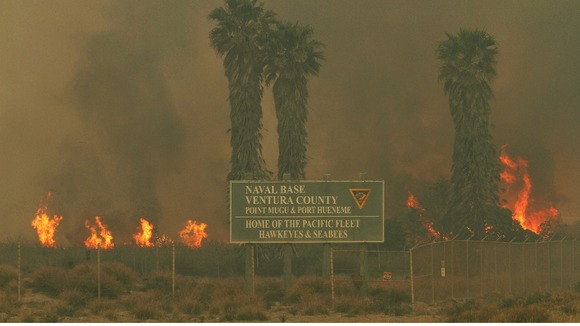 The so-called Springs Fire has brought an abrupt start to a California fire season that weather forecasters predict will be worsened by a summer of high temperatures and drought.