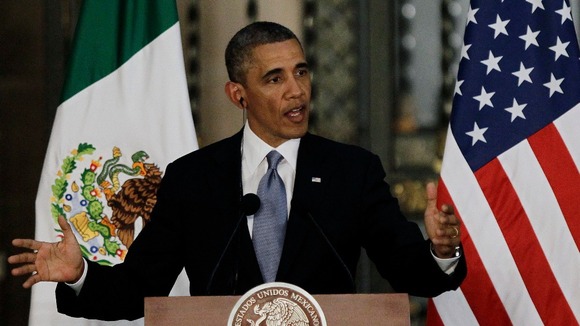 President Barack Obama has said the United States is considering "all options" in response to the apparent use of chemical weapons inside Syria.
He said the White House's assessment on how much aid would be provided to Syrian opposition forces was also ongoing.
"We are continually evaluating the situation on the ground, working with our international partners to find the best way to move a political transition," Mr Obama said at a press conference during a visit to Mexico.
"As we've seen evidence of further bloodshed, potential use of chemical weapons inside of Syria, what I've said is that we're going to look at all options," he added.