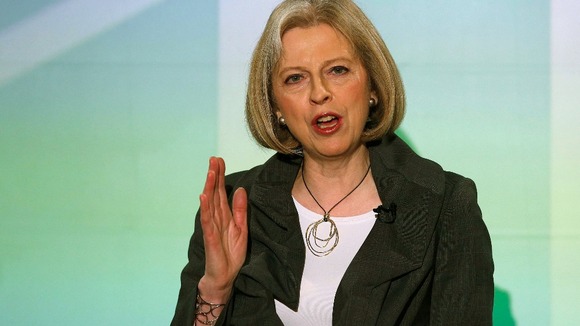 The Conservatives must give voters "greater certainty" that they will be given a say on Britain's membership of the European Union, Home Secretary Theresa May acknowledged today.
After the Tories suffered heavy losses to the UK Independence Party in the council elections, Mrs May said it was essential voters believed the party would honour its promise to hold an in/out referendum on EU membership after the next general election.
However she rejected calls from some senior Conservatives to bring forward the date of the referendum and stage it in this parliament in order to finally kill off the appeal of Ukip to Tory voters.
She said that it was important that they stood by David Cameron's plan to re-negotiate the terms of Britain's membership and then put the new settlement to the country.
"If you want to take a re-negotiated settlement to the British people, you have got to re-negotiate it," she told the BBC Radio 4 Today.