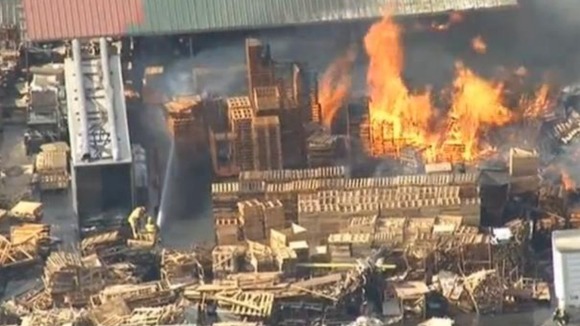 A fierce wildfire that had threatened 4,000 homes northwest of Los Angeles was nearly 60% contained on Saturday as favourable weather conditions helped beat it back, officials said.
Captain Dan Horgon of the Ventura County Fire Department told Reuters: "We actually have a pretty good marine layer, which is like thick fog on the coast moving inland, cooler temperatures and higher humidity."
Watch: California timber yard burns in US wildfires.
He added: "That coupled with our efforts out there with our firefighters have made the situation quite a bit better."
The Springs Fire in coastal Ventura County has blackened about 28,000 acres (11,300 hectares) of rugged brushland since it started on Thursday.