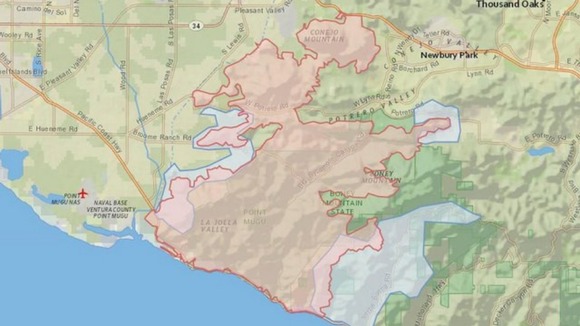 The full scale of the US wildfire that has ravaged parts of Southern California has been revealed in a map plotted by the Ventura County Fire Department.
The red line shows the outer edges of the fire, while the blue lines show evacuation areas.
The service posted on its Facebook page: "Evacuation orders in these areas may have been lifted. Firefighters continue to gain ground on the fire and good progress is being made on containment lines."