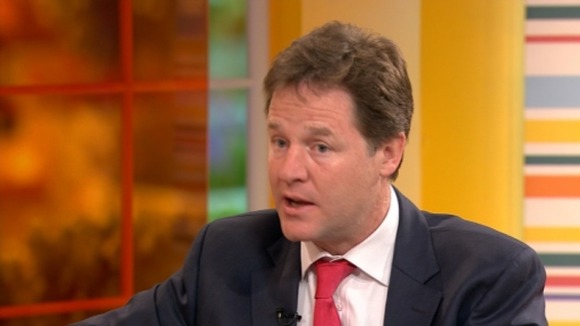 Nick Clegg has told Daybreak that Lord Lawson's call for Britain to leave the European Union shows "the Conservatives are struggling to work out how to deal with UKIP".
The Deputy Prime Minister said the former chancellor's advocated move would weaken the UK.
"We need to reform the European Union but not turn out backs on it because to do so would make us less safe and less prosperous," Mr Clegg said.
"I think that if we were to leave the European Union we'd jeopardise up to three million jobs in this country that are dependent on our place in the world's largest border-less single market," he added.
"We'd make ourselves less safe, because we work in the European Union, to go after criminals who cross borders. It would be more difficult to deal with environmental challenges which cross borders.
"We wouldn't be taken as seriously by the Americans who like the fact that we stand tall in our own European back yard."