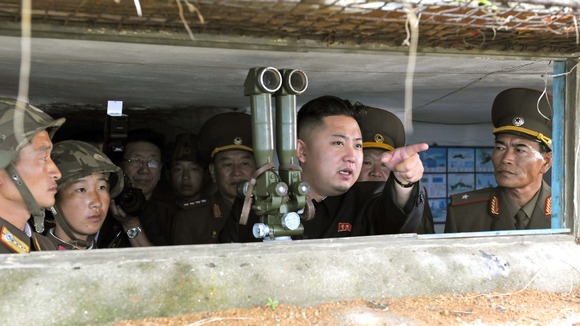 North Korrea has taken two Musudan missiles off launch-ready status and moved them from their position on the country's east coast, a US official told Reuters.
The official, speaking anonymously, said the missiles were still mobile and the fact that they had been moved was no guarantee they would not be set up elsewhere. The move comes after weeks of concern that Pyongyang had been poised for a test-launch.
Read: Nervous times for Korean island in disputed territory
Another official, also speaking on the condition of anonymity said the United States did not believe the missile had gone to an alternative launch site and that they were now believed to be in a non-operational location.
Watch: Kim Jong-Un takes part in practice drill
North Korea's move coincided with preparations by US President Barack Obama to meet South Korean President Park Guen-hye at the White House today where they will hold talks and have a working lunch followed by a joint news conference.