Prominent Pakistan politician and former cricketer Imran Khan was injured at a political rally after he fell from a stage.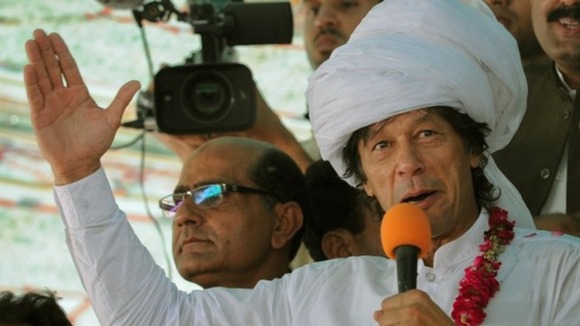 Ijaz Chaudhry, one of the leader's of Khan's party, said the politician was taken to hospital after the incident but his injuries were not life-threatening.
Footage from the event showed supporters carrying the former cricketer, who appeared unconscious, away from the rally.
Khan fell at least 15 feet off what appeared to be a makeshift elevator raising him up to the stage.