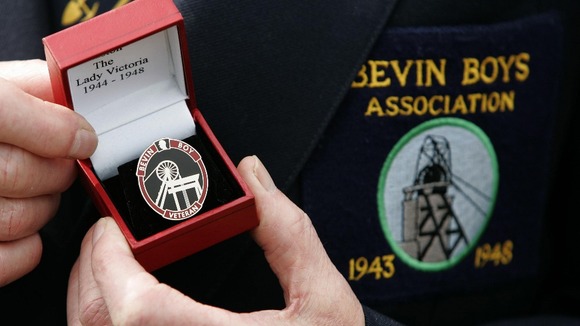 A memorial will be dedicated to thousands of men, known as the Bevin Boys, who worked in British coal mines during the Second World War.
The memorial at the National Arboretum, Staffordshire, is designed by Harry Parkes, a former Bevin Boy, and features four blocks of Kilkenny limestone.
One features an engraving of the emblem of the Memorial Campaign along with the words: "We also served 1943 - 1948".