Labour leader Ed Miliband said the Government has a "reality problem" and today's Queen's Speech will do nothing to help people facing real problems.
The Leader of the Opposition said he was prepared to work with the Prime Minister on alternatives - insisting David Cameron did not need to be beholden to right-wingers on his own benches.
Mr Miliband said Labour was willing to assist with issues such as plain cigarette packaging, a communications bill on media monopolies and a lobbying bill.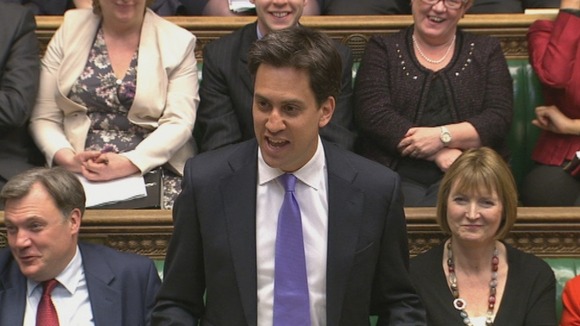 He said youth unemployment was up, the cost of living was rising and wages were falling.
Mr Miliband said, "You can't provide the answers the country needs because he is not in control of his party - as someone once said, you are in office but not in power".
"You are not dealing with the problems of the country. No wonder this Queen's Speech has no answers", he added.