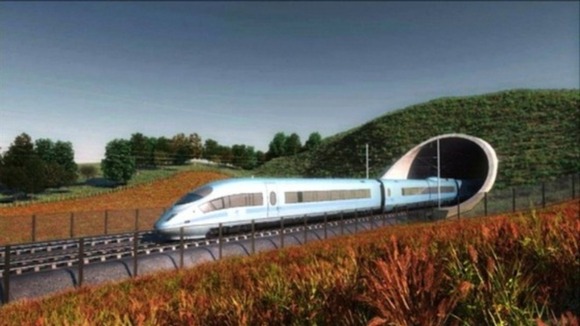 The Government showed its determination to keep the £33 billion HS2 rail project firmly on track by announcing proposed legislation in the Queen's Speech.
The first phase of the controversial scheme, from London to Birmingham, runs through Tory heartlands and is bitterly opposed by some residents' groups and some councils.
But the project has all-party support today an HS2 Hybrid Bill was announced as well as a High Speed Rail Preparation Bill.
The Hybrid Bill will not only give the Government parliamentary permission to build the line, but any specific powers needed to operate it.
The Preparation Bill will provide the financial powers to proceed with HS2 more quickly than otherwise possible.
This Bill will allow expenditure on the construction design of HS2 as well ecological surveys and other preparatory work. It will also provide Parliamentary authority for expenditure on property compensation.