The leader of Pakistan's Muslim League-N party, Nawaz Sharif, has suspended his presidential campaign for one day after his opponent Imran Khan was injured in a fall.
Former cricket star Khan, fell at a political rally on Tuesday, leaving him with two hairline skull fractures and knocking him off the campaign trail ahead of Saturday's general election.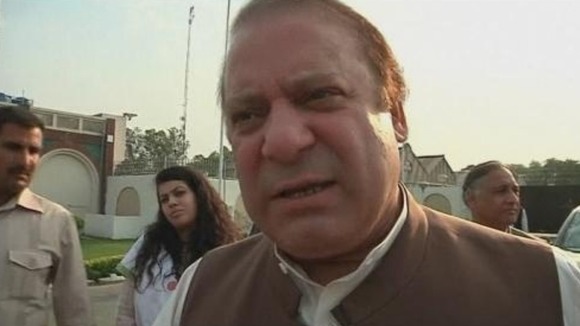 Speaking to a crowd of political supporters in Rawalpindi, Sharif said: "May god heal Imran Khan. Due to this incident, I am suspending my election campaign for tomorrow."