Three people were killed and six are missing after a container ship crashed into a control tower in the northern Italian port city of Genoa yesterday.
Two of the dead were Coast Guard officials and the third was a pilot for the port, a Coast Guard spokesman said.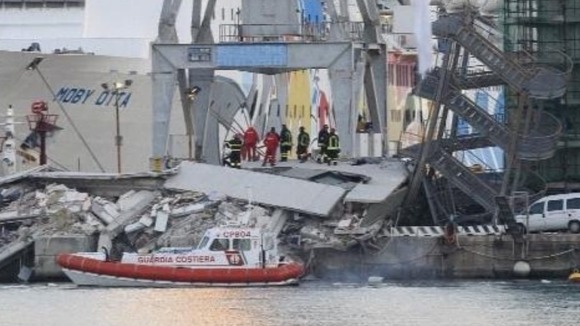 The tower, which was more than 160 feet high, collapsed after being struck by the Jolly Nero.
Three people were believed to have been trapped in the lift of the control tower and may have fallen into the sea.
The cause of the crash is not yet unclear.