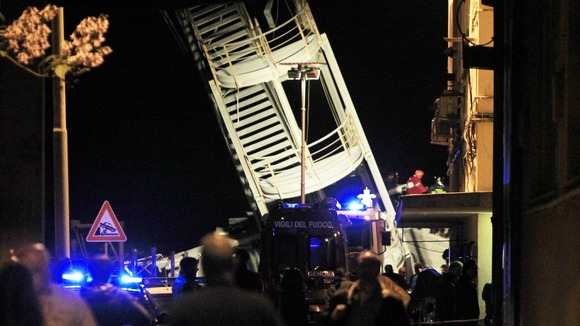 At least three people have been killed and six injured when a container ship rammed a control tower in the northern Italian port of Genoa late last night, according to local media.
Ten more people are still missing after the accident, which destroyed one of the harbour's main control towers, according to the head of the Genoa Port Authority Luigi Merlo. Speaking on local television Mr Merlo said they do not know what caused the collision.
"It is a terrible tragedy. At the moment there is no explanation for the accident."