City are anxious to claim the FA Cup as consolation following their failure to defend the Barclays Premier League title they won last season.
They are odds-on favourites against the Latics, whose progress to the final has been overshadowed by their battle against the drop.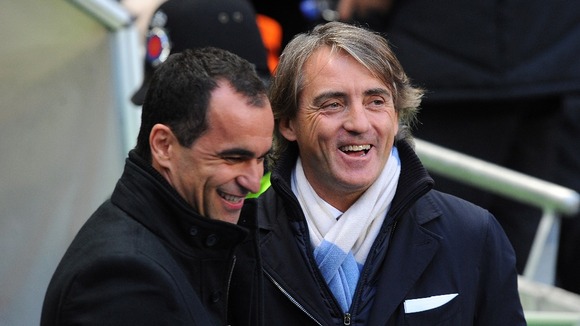 But Mancini is taking no notice of the form book and has warned his team must be on top of their game, much like his old Sampdoria team were then they thrashed Serie B Ancona 6-1 in the second leg of 1994 Coppa Italia final.
He said: "I played Sampdoria-Ancona, Italian Cup, many years ago."In England it is totally different because if you play against team who plays for relegation, if you want to win, you should play not 100, but 200 per cent.
"For them it is the best moment in their life. If you don't play well, if you don't play a good game, you can't win."