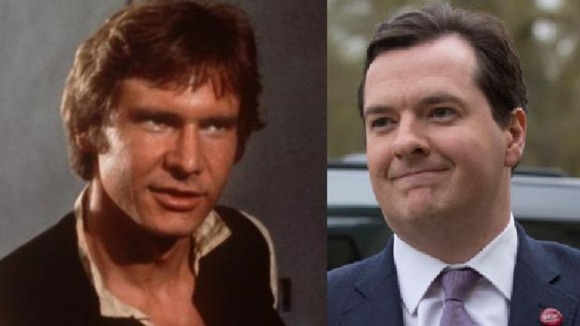 Chancellor George Osborne has said the return of the Star Wars franchise to Britain is a "fantastic vote of confidence" for the UK and its creative industries.
Speaking at the meeting of G7 finance ministers in Buckinghamshire, Mr Osborne was also pressed on his favourite Star Wars character.
"The specific answer to your question is of course Han Solo," he told reporters.