Former cricketer turned politician Imran Khan looks set to claim second place in the Pakistan election after Nawaz Sharif declared victory in a jubilant speech to supporters.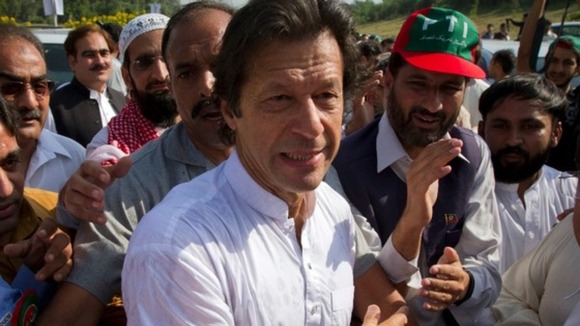 Despite bombings across the country, millions turned out to vote in a historic election that will bring the first transition between civilian governments in a country that has been ruled by the military for more than half of its turbulent history.
Sharif, who looks set to become the country's prime minister for the third time, told supporters: "Results are still coming in, but this much is confirmed: we're the single largest party so far.
"Please pray that by morning we're in a position that we don't need the crutch of coalition partners."
Khan's party Tehrik-i-Insaf (PTI) looks set to come in second place thanks to vast support amongst the country's youth.
The former cricketer has called for an end to corruption and a halt to US drone strikes against suspected militants on Pakistani soil.
Read: Khan addresses supporters from hospital before election.