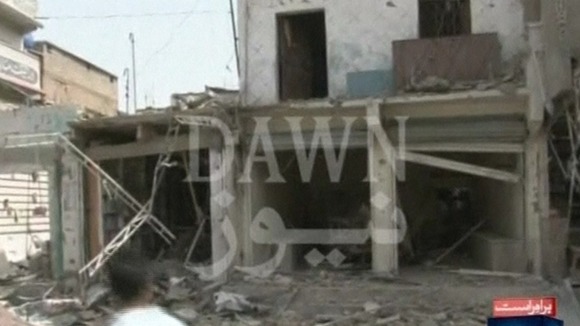 Election-related bombings have occurred in several cities in Pakistan as militants look to disrupt the country's historic vote, which marks the first transition between civilian governments.
The bomb blast in the commercial capital Karachi, which has killed 10 people and wounded 30, targeted the office of Awami National Party (ANP) and was followed by another explosion minutes later.
An explosion also destroyed an ANP office in the northwest, though no casualties have been reported. TV channels also reported an explosion in the city of Peshawar.
Pakistan's Taliban, who are close to al Qaeda, have killed over 110 people in election-related violence since April. The ANP and Pakistan People's Party (PPP) led the outgoing coalition.