Millions have turned out to vote in Pakistan's landmark election today despite a string of militant attacks and gunfights that have killed at least 15 people.
Many went to polls in the searing heat for a vote that will bring the country's first transition between civilian governments.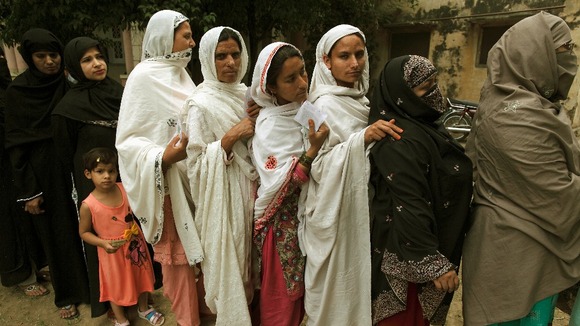 At least 11 people were killed in twin bomb blasts in Karachi today, while four died in a gun battle in the restive province of Baluchistan.
Several were injured in an explosion that destroyed a political party office in the insurgency-infected northwest, while there were further casualties in a blast in the city of Peshawar.