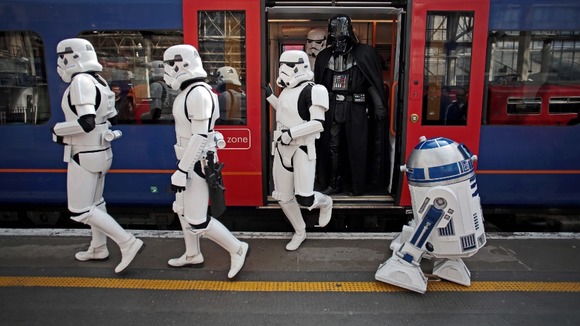 Filming of the new Star Wars movie will take place in England, returning the franchise to its British roots, Disney's Lucasfilm said on Friday.
"We've devoted serious time and attention to revisiting the origins of 'Star Wars' as inspiration for our process on the new movie, and I'm thrilled that returning to the UK for production and utilising the incredible talent there can be a part of that," Kathleen Kennedy, Lucasfilm president, said.
The six previous Star Wars films were all partly filmed in the UK at famed studios including Pinewood, Elstree and Shepperton.