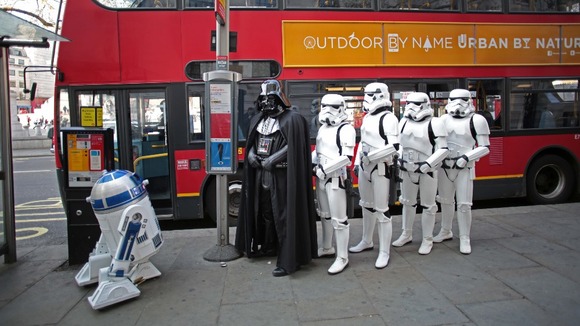 Chancellor George Osborne met with Lucasfilm representatives earlier this year to work on a deal to make the latest Star Wars film in the UK.
Hailing the decision as a fresh coup for British tax breaks, Mr Osborne said the "announcement that the next Star Wars film will be shot and produced in the UK is great news for fans and our creative industries".
He went on: "It is clear evidence that our incentives are attracting the largest studios back to the UK. I am personally committed to seeing more great films and television made in Britain."