This election is historic for two contradictory reasons.
On one hand, it's the first time democracy has worked as intended in Pakistan, with a full-term government handing over to an elected successor.
On the other hand, it's the bloodiest ever election in this country. The leader of the Pakistani Taliban threatened suicide bombs across the country. Today, one bombing in Karachi has claimed at least 10 lives.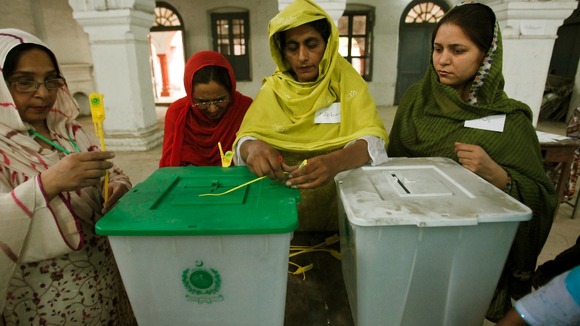 No clear winner is expected. The polls suggest the outgoing government coalition will do badly and that the biggest party in the new Parliament will be more anti-Western. Its leader has said it will consider negotiations with the Taliban.
Former cricketer Imran Khan remains in hospital after a fall left him with spinal injuries. His party may well win enough seats to make him a strong coalition partner, or a powerful force in opposition.