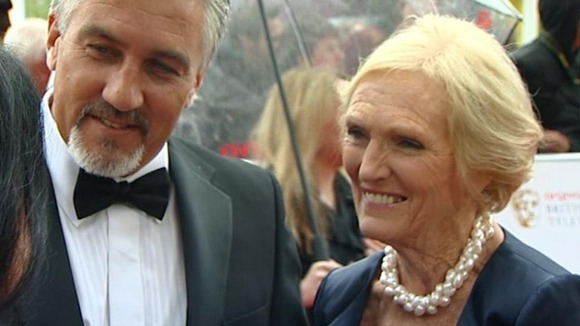 Paul Hollywood and Mary Berry have told ITV News they are astonished to be nominated for BAFTA awards but that they are happy if they don't win because the show "got people baking".
"Its been a slow burner from the beginning really. We didn't know what to expect from the first year. By year three its out of control really" said Paul Hollywood.
"We still don't class ourselves as a big hitter. I think for the audience (award) we are up against the Olympics which was a pretty big hitter! To be honest I'm happy to lose to the Olympics no problem".
"It's such fun. We love it and we managed to get Britain baking which is what we set out to do" added Mary Berry.
Great British Bake Off is nominated in the Features Award and the Audience Award.