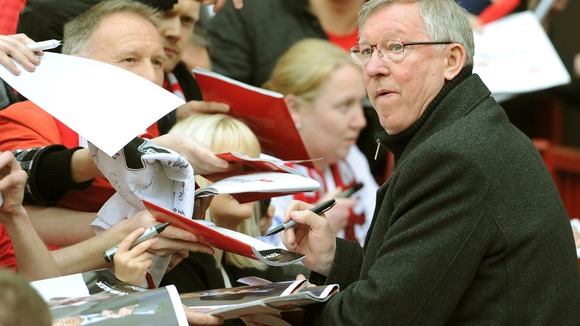 Sir Alex Ferguson told the Old Trafford crowd: "I would like to remind you that when we had bad times here the club stood by me, all my staff stood by me, all the players stood by me. Your job now is to stand by our new manager.
"I just want to pay tribute to Paul Scholes who retires today. He is one of the greatest players this club has ever had and will ever have. Paul, we wish you a happy retirement.
"I'd also like to wish Darren Fletcher a speedy recovery at our club.
"The players: I wish the players every success in the future. You know how good you are, you know the jersey you're wearing, you know what it means to everyone here and don't ever let yourself down. The expectation is always there.
"I just wanted to say thank you from all the Ferguson family. Thank you, thank you."